Because of the quarantine, we're trying to grow all of our plants from seed this year. I've tried starting plants from seed indoors in the past and never had much luck. I'm too lazy to manage grow lights and such. But I have had luck direct sowing seeds in our garden beds, so that's what I'm trying this year. It's been a kind of chilly spring, but our plants have started to sprout! Here's some thoughts and pictures.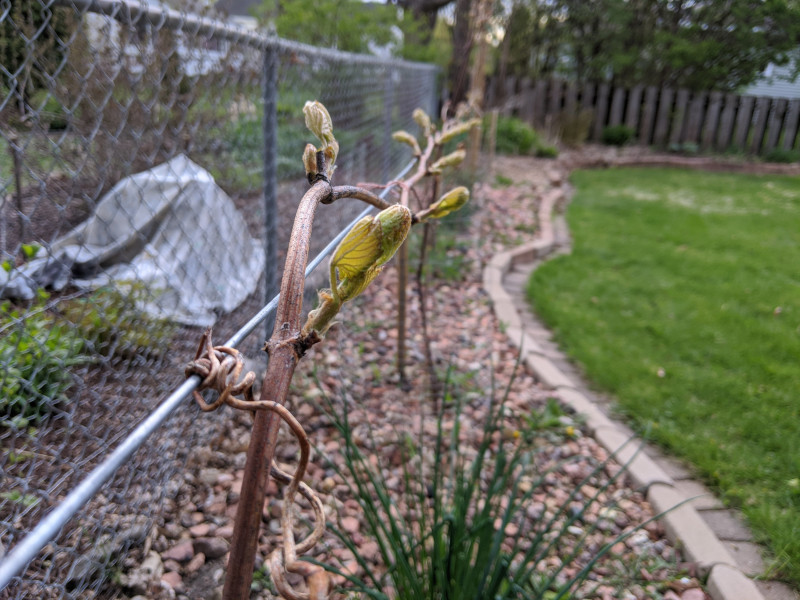 The grapes are all doing fantastic. Three of the vines are entering their third year in our garden, so I'm going to let them all put out fruit. I'm using a double-pruning strategy, recommended for cold climates. A few weeks ago I pruned off the growth and buds I know I won't be using this year. Once all danger of freezing temperatures has passed, I will prune the fruiting canes back to no more than ten buds each. The other two vines, which are entering their second year, will be pruned to grow a trunk and next year's fruiting canes. I'm really excited to see our first crop from the vines this Fall!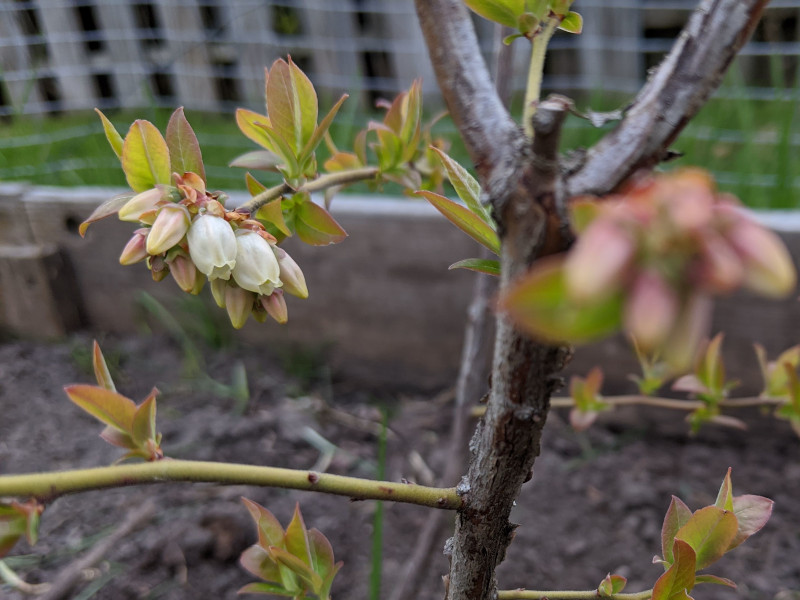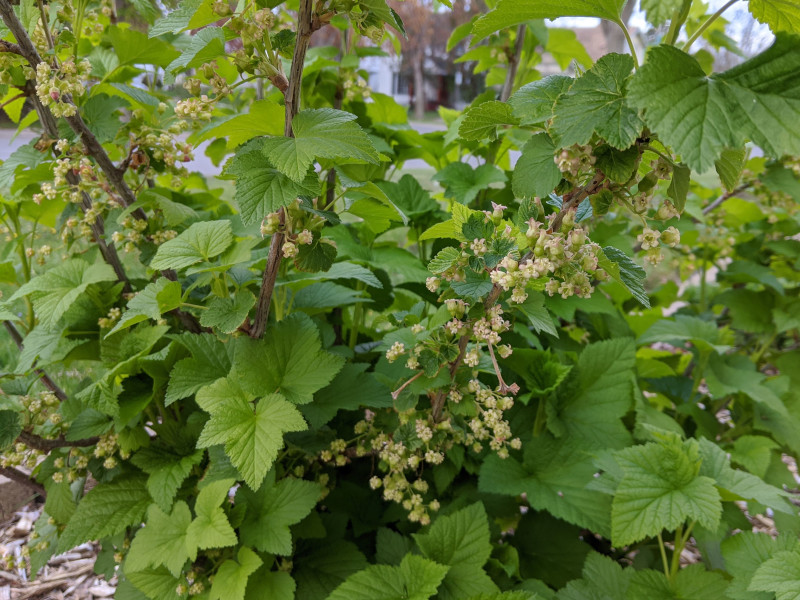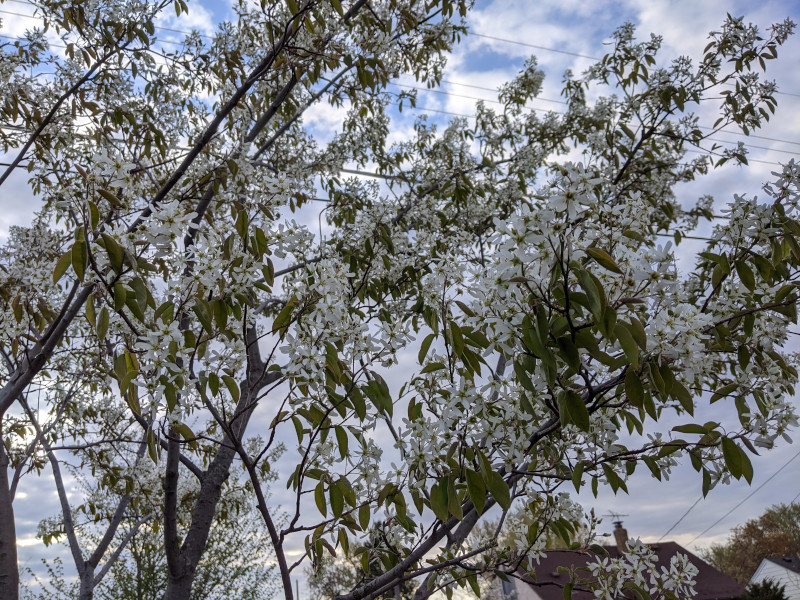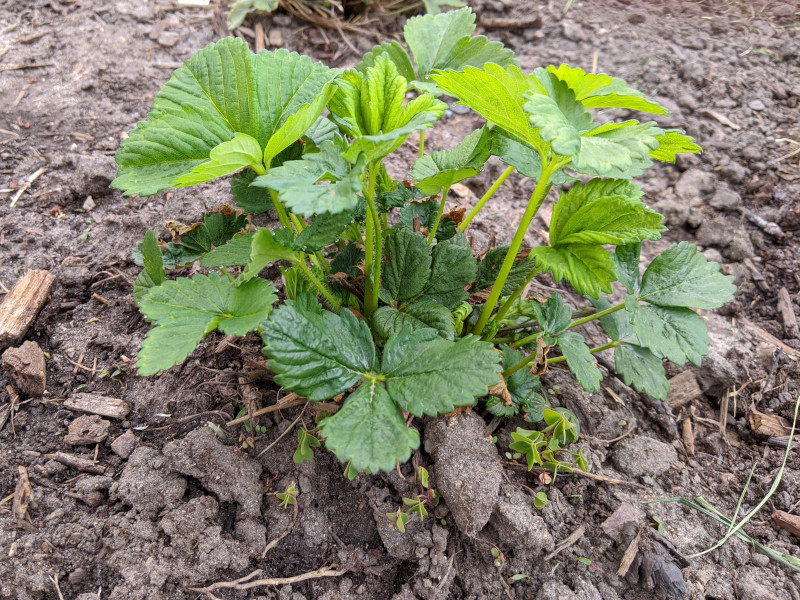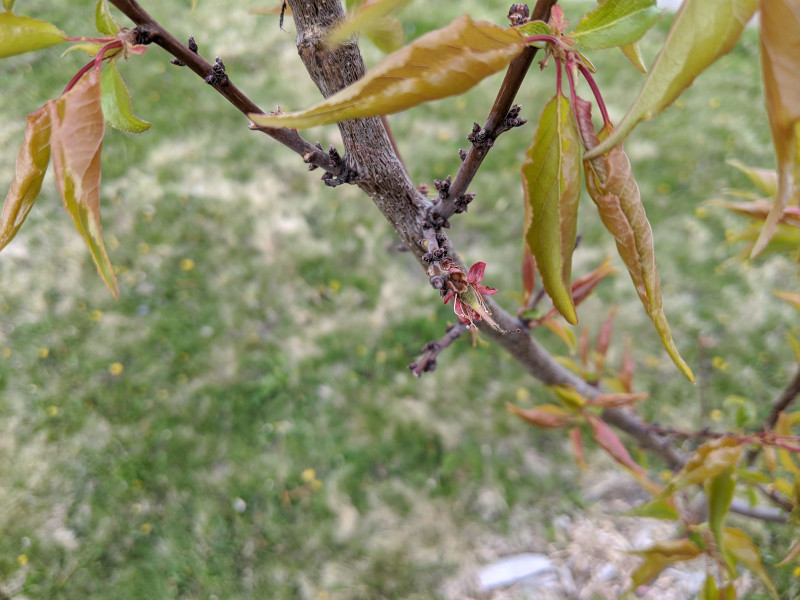 All of our other fruit plants survived the winter. The blueberries are entering their third year in our garden, so I'm going to let them fruit a bit. They're kind of leggy right now. I'm hoping they put out a lot of new growth, so I can prune them aggressively next year to get them into a good shape. Otherwise the strawberries, blackcurrant bush, and the serviceberry tree that the city planted on our boulevard are all looking great. The apricot tree in our front yard is surviving, although we've already had two die, so I'm cautiously optimistic about this one. I'd like to get some more strawberries; the plants I have don't seem to put out runners. Maybe I can try growing one from seed…?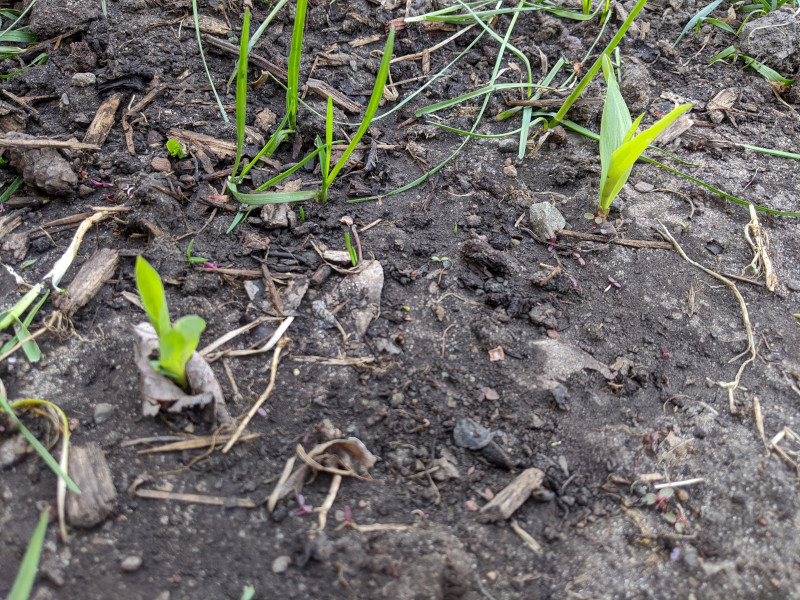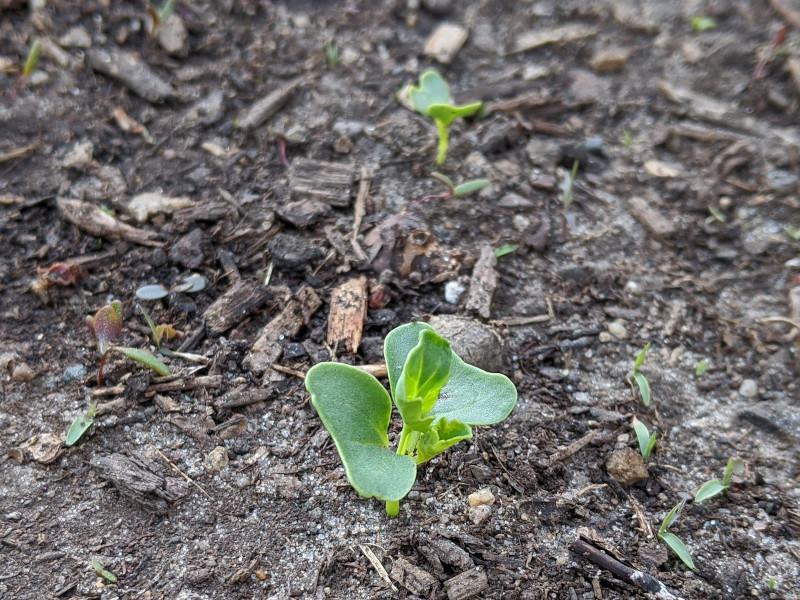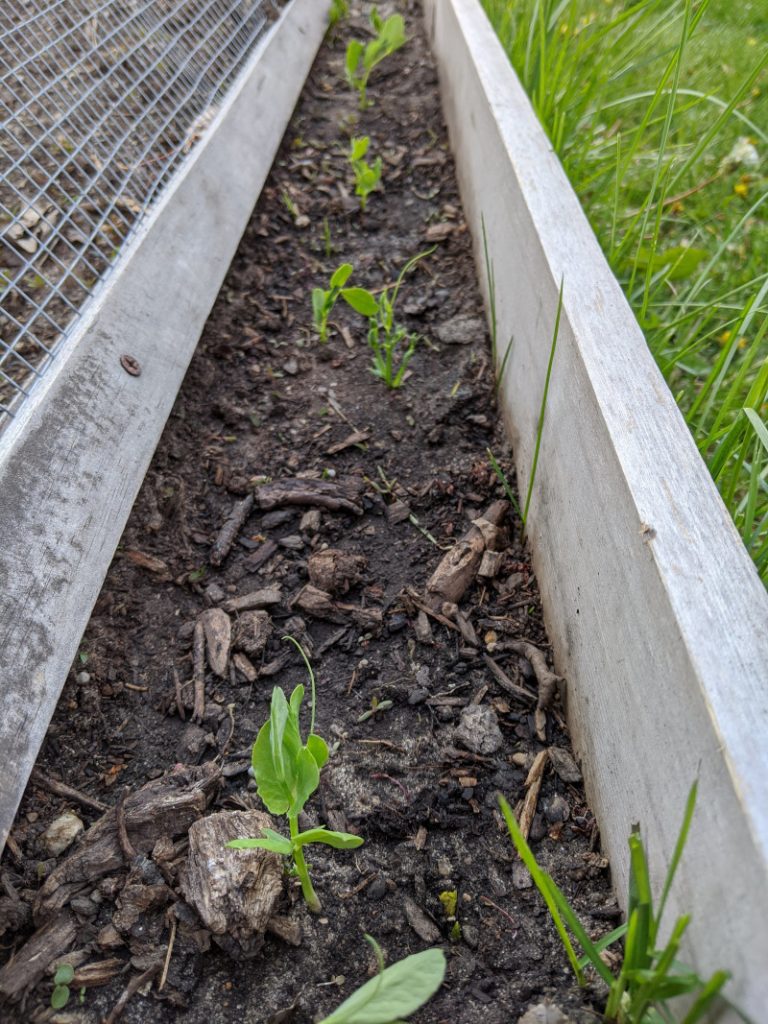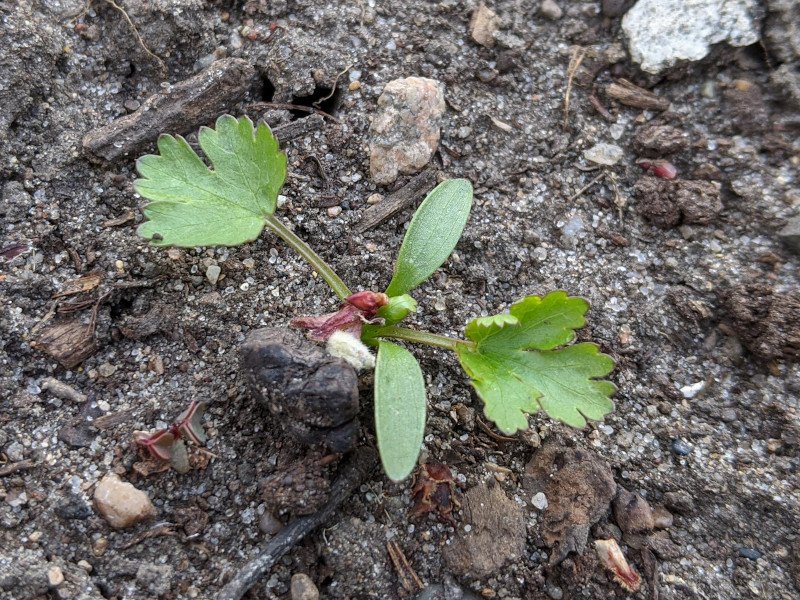 And then there's the vegetables. These were all planted from seed over the past month, and have really started growing in the past week. The corn and cilantro are especially exciting, because I planted them with seeds from our harvest last year. I sowed some eggplant seeds, but they haven't sprouted yet. I think they like warmer weather, so maybe they'll come up later, or maybe I sowed them too early. A friend has a bunch of tomato and pepper plants that he started from seeds, so he'll be giving me a few starters once the weather warms a bit.